Podcast #46 Show Notes
In this episode I want to catch everyone up with what's been going on and do some photo news and talk about some upcoming episodes and a photo contest.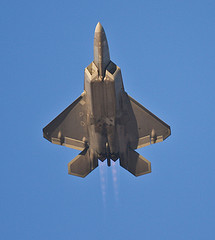 Some on you may have noticed that I pretty much dropped off the radar for a little over a month. After a little over a year of doing these podcasts I just decided that I needed to walk away for a while and take a break and work on the house, get back into my hobbies, deal with other things that I've been putting off for a while... and get out and take some photos for fun. I shot the Aviation Nation air show in Las Vegas and had a blast doing that.
The break was great and I'm ready to get back to podcasting.
If you subscribe to the video podcast you know that I did sneak a few episodes in over the last month, including topics such as the ExpoDisk, Geotagging images and OnOne Software's PhotoTune. If you are not a subscriber to the video podcast you can go to www.allensphotoblog.com and click on the link titled "Digital Photography Podcast Video Edition" and you'll be taken to a page on podango.com where you can subscribe.
I want to take a second to talk about the Digital Photography Online discussion forum, the forum opened a few months ago and we've had a fairly good number of people join the forum and get involved in discussions. But when it comes to forums it's always a case of "the more the merrier" ... so buzz over to www.allensphotoblog.com and click on the online forum button in the center of the page and register for the forum. Keep in mind that in order to keep the spammers out I have the registration setup so that I personally approve all new members.... so your registration may take a few minutes or possibly a few hours depending on whether I am sitting at my computer at the moment or not.
I know that everyone is busy and there are tons of forums out there and you might not think you have time for one more photography forum ... but give it a chance, stop in and and check for new posts once a week if you want ... there have been some great discussions on the board and lots of questions asked and advice given.
On an upcoming show I'd like to do a photo contest for all the podcast listeners. I have a prize sitting here on my desk already waiting for the contest winner, it's a copy of Scott Kelby's newest book titled "Scott Kelby's 7 point system for for adobe photoshop CS3". It's a fantastic book that I will be reviewing on an upcoming episode of the podcast and it retails for $50 US ... but wait, there's more ... this book is actually autographed by the author making it infinity more valuable.
So what I need from you guys is a contest theme idea. Themes can be as simple as "red" or they can convey a feeling or emotion like "emptiness" or "hope" or the theme could be something elemental like "sky" or "water" or the theme could be a technique like "macro" or "portrait" .... it's totally wide open.
Go to the forum and click on the "Show Discussion" forum (the first one on the list) and then click on the "Photo Contest Ideas" link to enter your ideas.
Now some quick news...
DXO Labs have announced DXO Optics Pro v.5 for Windows with loads of new features including compatibility between Optix Pro and Lightroom. www.dxolabs.com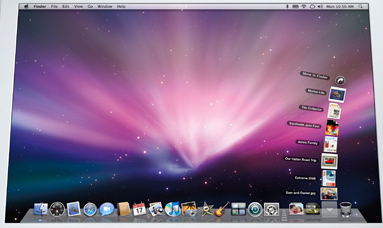 Apple have released Mac OSX 10.5 Leopard and soon after released 10.5.1 . Early reports show that the new OS is stable and fast. There are some issues with Time Machine effecting performance but these will be worked out in time I'm sure. www.apple.com
Nikon is including Capture NX with the D3 and D300 www.nikon.com
Canon have released firmware version 1.0.5 for the new EOS 40D ... the update contains bug fixes and a couple of modifications to the camera's image playback. www.canonusa.com
Adobe have released many updates to their CS3 programs, some to accommodate new cameras like the 1DS Mark III, the Nikon D3 and D300 and Olympus E3, as well as general performance enhancements to Lightroom for Mac users that have upgraded to Leopard. www.adobe.com
In the next few episodes I'll be reviewing several products for you guys and I have a special correspondent doing a review of the Lens Baby 3G for you guys as we speak ... his review will included in both the video and audio versions of the podcast ... so stay tuned for that.
As always I appreciate your feedback and ideas for topics and product reviews. You can always send your show ideas, questions and comments to me using the email link at www.allensphotoblog.com

Don't forget to register at the forum and give us your photo contest ideas.