A boy can dream, can't he?
Rumors are circulating about Apple releasing a tablet computer in the near future. With the success of the iPhone and the iPod Touch, why not a "MacBook Touch".
Imagine a tablet in the 13" range loaded with all your photos. You could take it to a client and flip through your photos using fingers and "coverflow" right on the screen.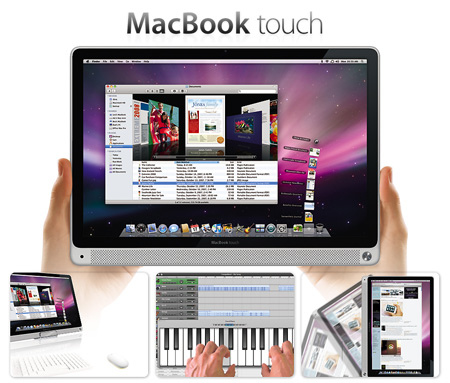 Technorati Tags: Digital Photography, Allen Rockwell, MacBook Touch, Apple, Tablet