Adsolutly stunning video shot with the Canon 5D Mk II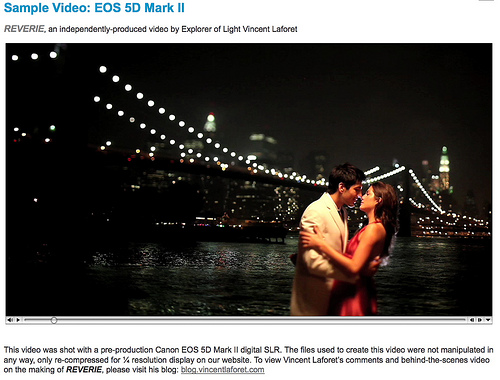 Yes... HD video from a DSLR. Imagine all the lens choices available, fantastic control over focus and depth of field ... all the things you'd expect from a DSLR taking stills but now you can take video as well.

See the video here:
www.usa.canon.com...